My 2017 has been filled with travel...and I have one more stretch to go!
Choose which version of the article you'd like to read
This has been a pretty crazy year for me. If you would've asked me at the start of this year if I could see myself traveling as much as I have, I definitely would've said no. I've stumbled in to some great opportunities to explore the United States and the rest of the world, and I find myself stumbling into yet another one.
For the next 5 weeks, I'm going to be traveling throughout Asia. My best friend is currently working in Singapore on a project for a client. We're using Singapore as a home base and are going to travel to various places on the weekends.
This all wouldn't be possible without the tremendous support I've received from my coworkers at Palantir.net. I'm so thankful for everyone who has helped me make this a possibility. (Side note: Are you in tech and looking for a job? We have openings!)
Also, special shoutout to my mom who made me a Thanksgiving dinner right before I left since I'm going to be abroad during Thanksgiving.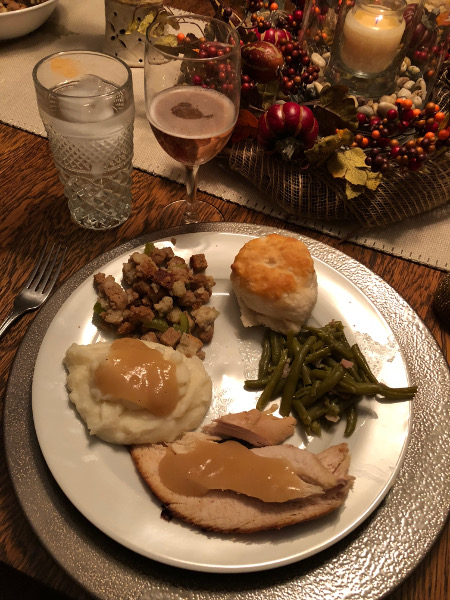 A wonderful plate of my Thanksgiving favorites.
I'm hoping to post more regularly with some photos and updates of our journeys. We're hoping to head to:


Bali, Indonesia
Sydney, Australia & Auckland, New Zealand
Hong Kong
Taiwan
Kuala Lumpur


If you have recommendations, feel free to post them below. Otherwise, be on the lookout for some future travel posts.
See you on the other side of the world!
– Patrick